December 14, 2020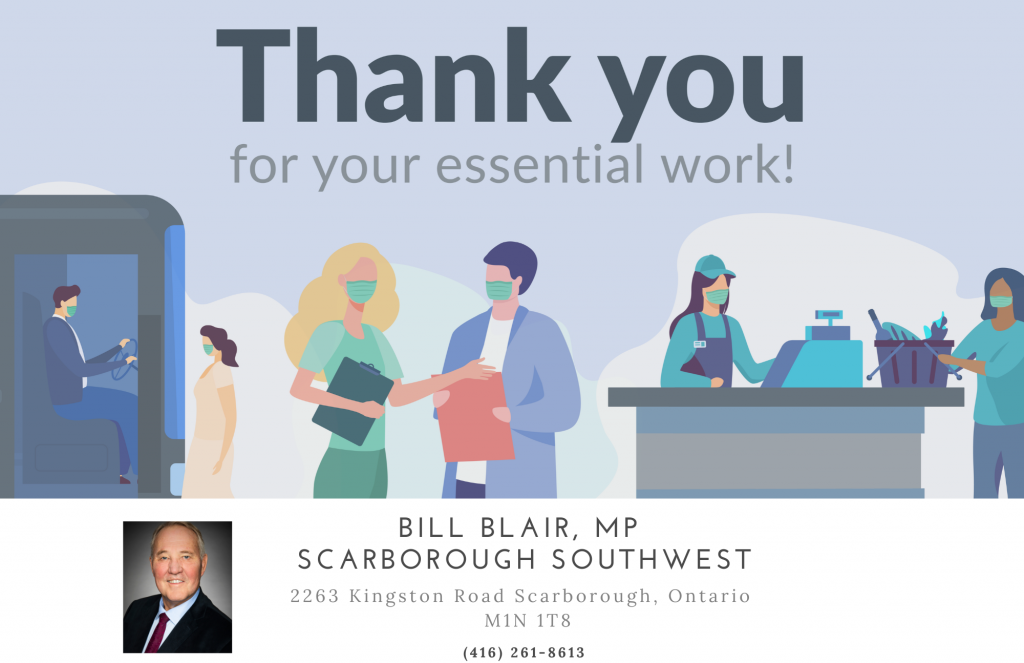 As we approach the holiday season and reflect on a difficult year, one thing remains true – without the contribution of essential workers, we would be in far worse shape.
Essential workers delivered critical health care, stocked our shelves, delivered necessities, operated our transportation services, and much, much more. You are at the frontline of the pandemic and are looking after some of the most vulnerable Canadians. Protecting you and your friends and family from COVID-19 infection is essential for protecting and supporting Canada's healthcare systems and all Canadians. As essential workers, you have been there for Canada during these challenging times by keeping the economy going and ensuring Canadians still have access to the essential goods and services they need for their day-to-day lives.
You have gone above and beyond during these unprecedented times. I want to acknowledge the incredible work you've done, especially during the beginning of the pandemic when our understanding of COVID-19 was limited. Thank you for your tireless and professional service to Canadians. Your contribution to Canada is immeasurable and the impact you have made is limitless.