Health Canada has authorized Pfizer-BioNTech's COVID-19 vaccine
December 13, 2020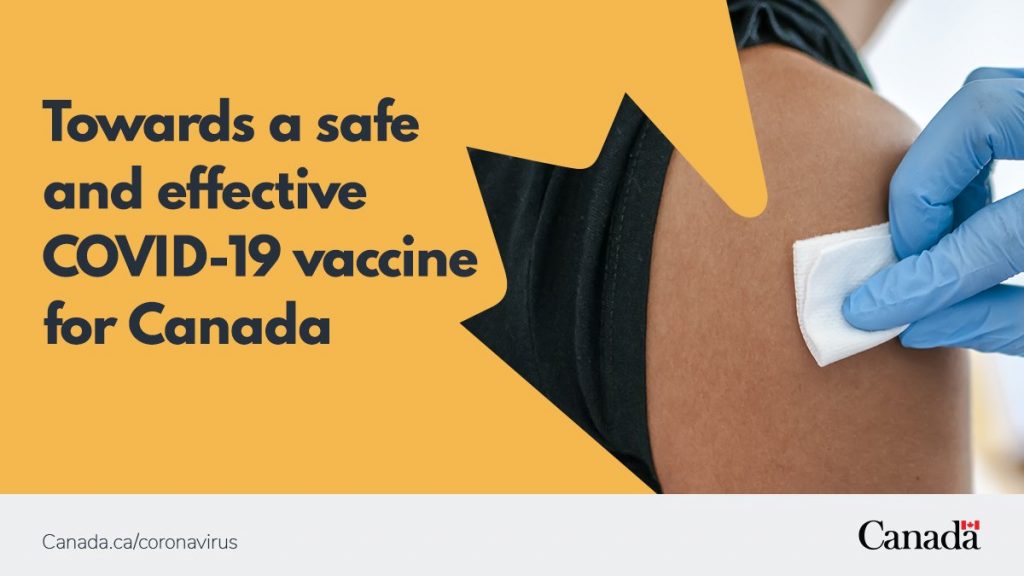 On December 9th, we reached a critical milestone in our fight against COVID-19: the first COVID-19 vaccine has been approved by Health Canada. Health Canada regulators have been working around the clock to complete a thorough and independent review of this vaccine. Health Canada has determined that the vaccine meets its stringent safety, efficacy, and quality requirements. We will now be moving forward with our plan to vaccinate Canadians. 
We're working hard to make sure Canadians will be able to get vaccinated when the time comes. Work is already well underway with the provinces and territories to create a distribution plan so Canadians can get vaccinated. Our approach has always been informed by science and evidence, and this is no different. Working with experts like the National Advisory Committee on Immunization and other public health experts, we'll make sure that Canadians are safe from COVID-19.
In order to be authorized, vaccines must go through a rigorous review process. Get information on the vaccine development and approval process in Canada at http://ow.ly/m7VD50CHjPd
As the vaccine becomes available, it will be important that Canadians get immunized. We have a thorough review system to ensure vaccines are safe and effective. Every governmental department is working closely with international partners to share information about possible COVID-19 vaccines.
On December 13th, our Canada Border Service Agency officers welcomed a special delivery this evening. The Pfizer vaccine will soon be ready for frontline workers & those most vulnerable to this virus. While the fight against COVID-19 isn't over, this represents a significant step forward. Thank you to all the CBSA officers who made this delivery as smooth as possible, and to all those who had a part to play in this incredible action to keep our communities safe.