November 11, 2020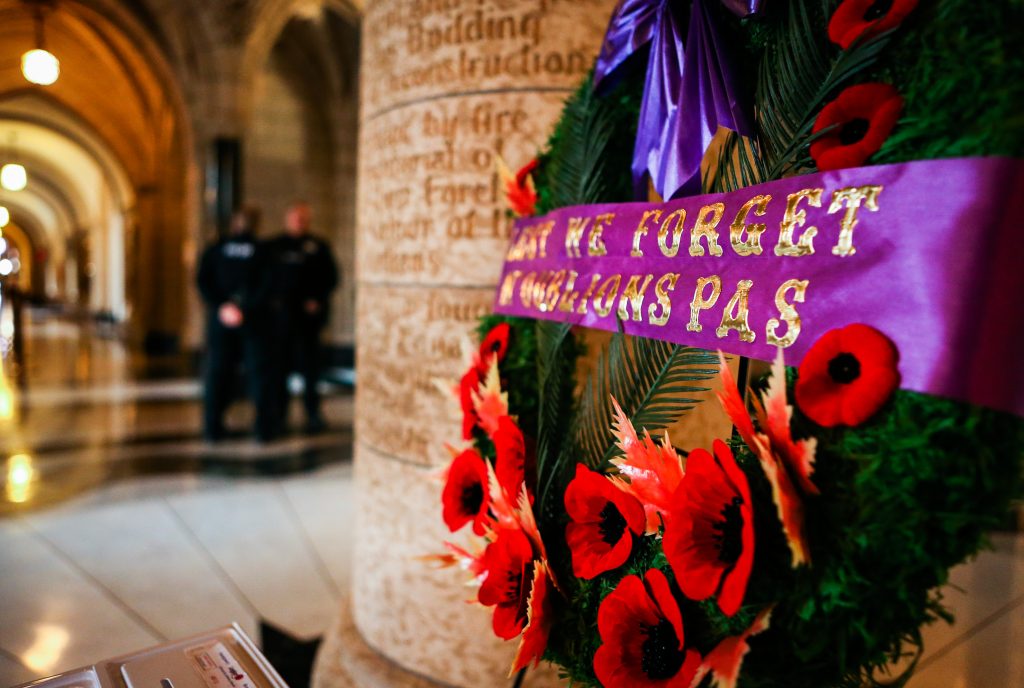 November 11 marks Remembrance Day. First held in 1919, Remembrance Day commemorates the anniversary of the armistice agreement that ended the First World War. Today, we honour the brave Canadians in uniform who have served our country throughout history.  We owe them and their families deep gratitude as they continue to make sacrifices to fight for the rights and freedoms we hold dear. Our service members, including the many First Nations, Métis, and Inuit veterans represent the very best of what it means to be Canadian. As many ceremonies are held virtually this year, we encourage you to visit mypoppy.ca and create a poppy to dedicate to a Canadian hero. 
As we honour their bravery and countless contributions to our history and country, it is our duty to share their stories and accomplishments to ensure they are never forgotten. This year, as we continue to deal with the COVID-19 pandemic and stay home to help protect ourselves and others, we encourage members to attend virtual Remembrance Day ceremonies, write letters to veterans, and lay wreaths in remembrance of those who sacrificed their lives for our peace and freedom.
We also encourage members to share what our government is doing during this difficult time for veterans, who carry the burden of service and are more likely to face financial struggles, mental health issues and PTSD, chronic medical conditions, and live with a disability. The Veterans Affairs Canada Assistance Service is a free and confidential service available 24 hours a day, 365 days a year to connect veterans, former RCMP members, and their families or caregivers with a mental health professional. In addition, for veterans living with a disability, our government is providing a one-time payment of up to $600 through Employment and Social Development Canada to persons eligible for certain disability support programs as of 1 July 2020.
Veterans and their families have always been there for Canada, and our government will continue to be there for them.