Our government, in collaboration with other orders of government and across sectors, has developed a new nation-wide mobile app to let users know if they may have been exposed to COVID-19. The app, called COVID Alert, is available to all Canadians for free download, in the App Store and Google Play Store. The app uses strong measures to protect the privacy and confidentiality of any data it collects and does not track a user's location or collect personally identifiable information. COVID Alert is another tool Canadians can use to help slow the spread of infection, prevent future outbreaks and protect our communities as we ease restrictions and restart the economy. While the exposure notification app is voluntary, the more Canadians who use it, the more useful it will be in protecting our loved ones and limiting further infection.
Ontario will be the first province to have their health system connected to the app, and we are working closely with Atlantic provinces to integrate their health systems into the app next.
Our government is also working with the other provinces and territories to implement COVID Alert in their jurisdictions, so all Canadians can benefit from the exposure notification app.
Learn more about the COVID Alert App and how it helps limiting further spread of COVID-19.
If you have trouble accessing the COVID Alert App click here.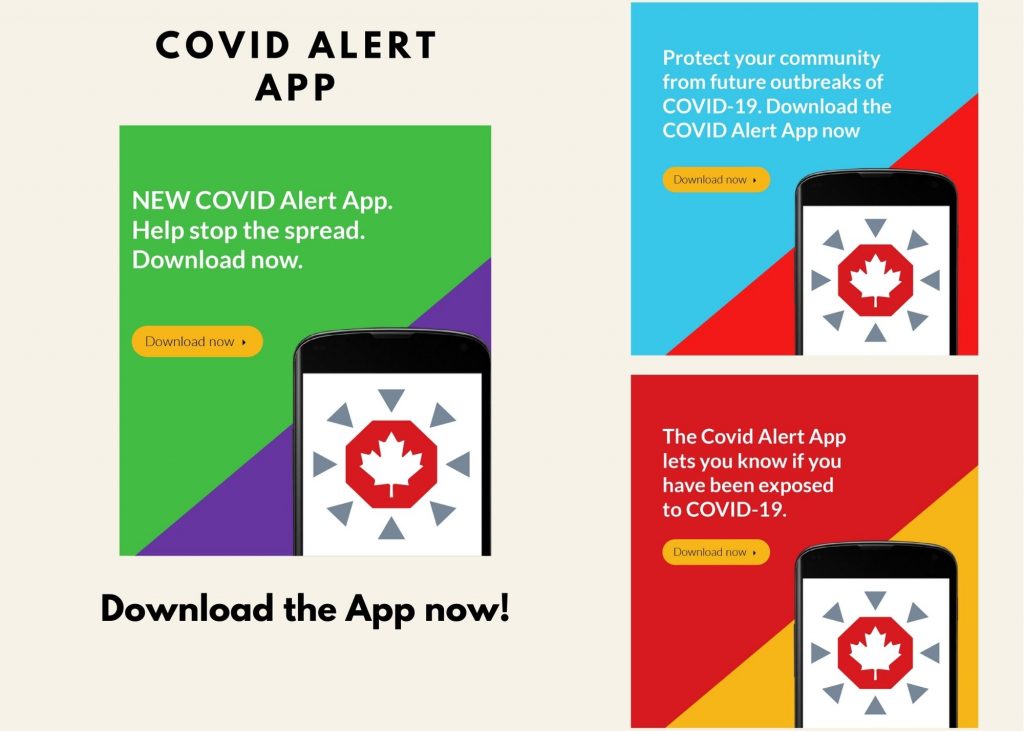 If you have any additional questions regarding the COVID Alert App please email: [email protected]